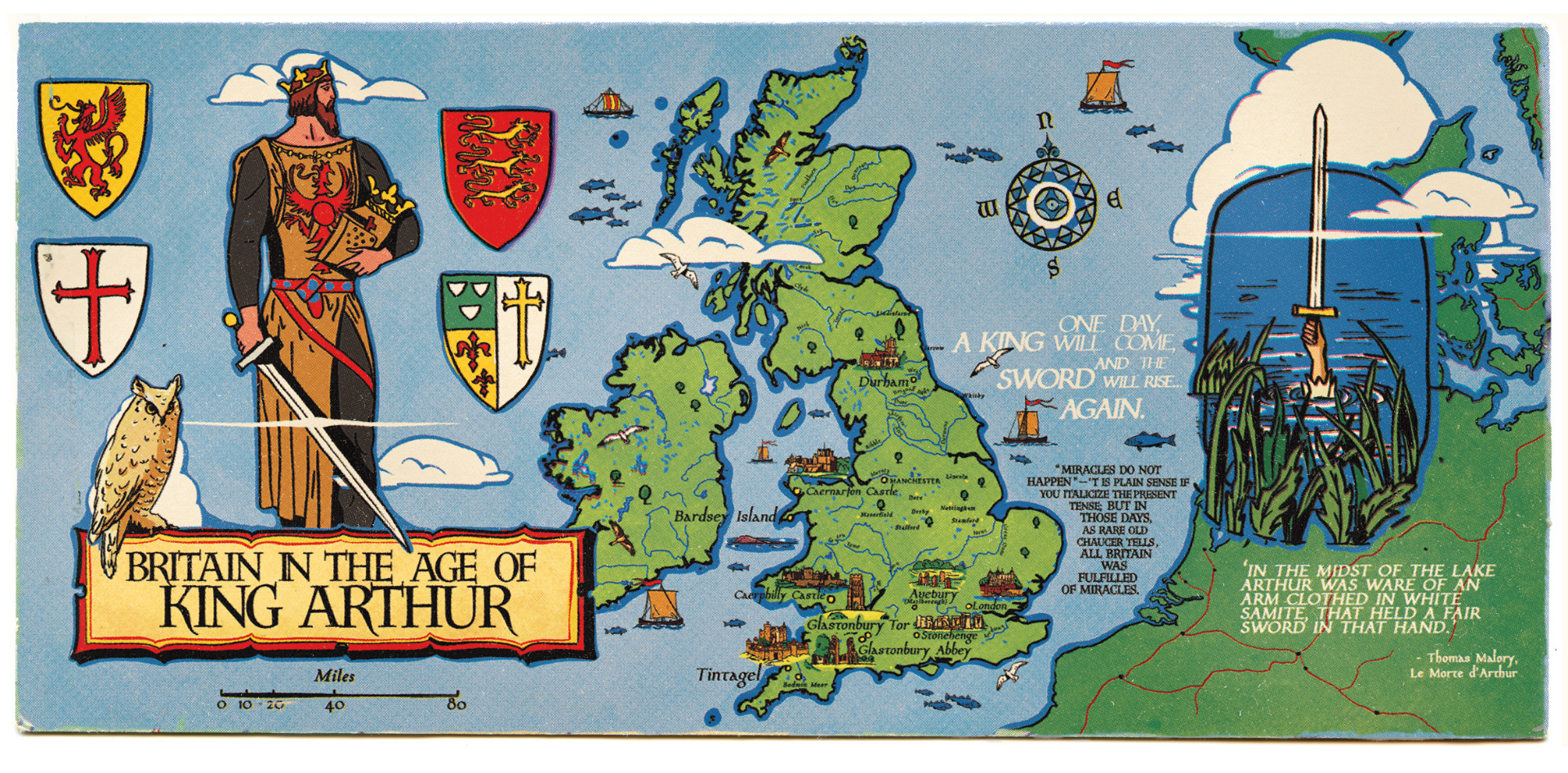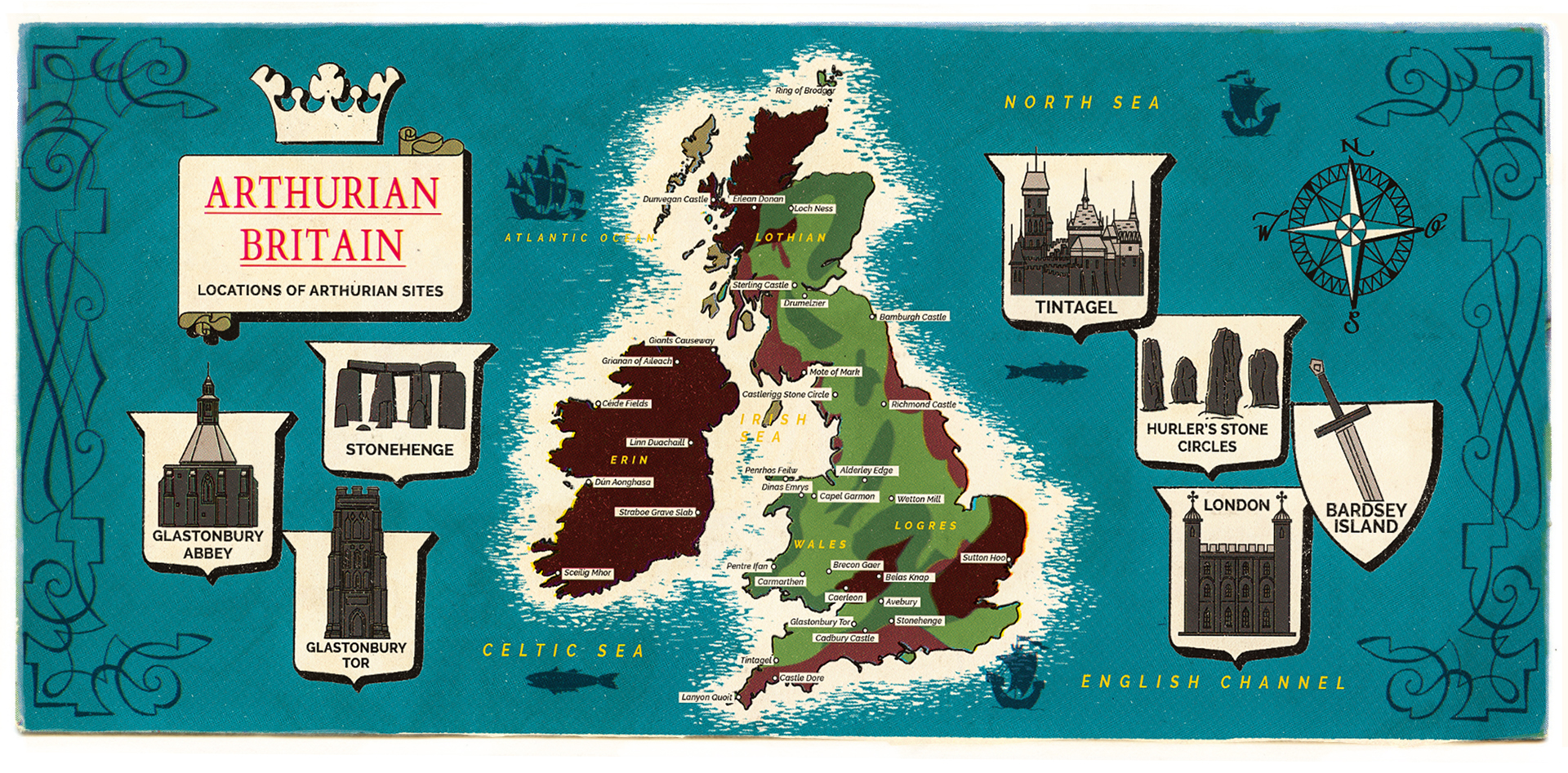 We had lots of fun creating the animated introduction for The Kid Who Would Be King, Joe Cornish's second feature film. The animation is based on an old book about King Arthur the movie's protagonist, Alex, received from his father.
Because the book was meant to look old and dated, we took inspiration from the charming but cheap and misprinted children's books of the 70s.
I spent my time researching the look and feel and illustrating the prop book used in the movie alongside the other illustrators.
Characters
I didn't design the characters but I did help refine the colour palettes and shapes.
All the characters were animated in 3D but some supplemenary line details, like hair and capes, were animated in 2D.
The process to create the characters was traditional, and started with 2D character designs and resulted in beautifully sculpted 3D models. The process to render however was a less straightforward. Getting the print/halftone look from a 3D render is not exactly straight-forward!
We had to find a way to mimic the print patterns and offsets one would normally find on a printed book.
I did find a 2D only route which used Photoshop to separate the render images into CMYK channels which could then be manipulated to create the desired colour offsets. Photoshop proved to be a bottle-kneck at production but it did do the job.
We would artwork the characters and render them with 3D toon outlines and 2D hand-line animations. The renders then got split into channels and composited back together to add inconsistencies and degradation.
The result of the process:
Final shots
I made a few colour keys for us to use as comp references and also composited one of the shots.
A shot I composited. (I'm only responsible for comping, see credits below).
I didn't officially storyboard on this project but I did make an inital pass to get the ball rolling.